Providing a nurturing place for emotional and mental health
North Jersey Health & Wellness specializes in treating patients with a wide variety of mental illnesses, health issues and more. With 4 convenient locations, NJHW is the perfect practice for you and your family.
About North Jersey Health & Wellness
  Find out why you should choose NJHW
North Jersey Health & Wellness is a private, comprehensive health care practice with a holistic and integrative approach to diagnosis, treatment, and prevention of various physical and mental health conditions for seniors, adults, and adolescents. Founded in 2015 by Derek Berberian, MD the practice offers each client a tailored, individualized treatment plan. North Jersey Health & Wellness is unique in that we offer general and preventive healthcare services as well as outpatient therapy and neuropsychiatric services including comprehensive mental health and outpatient neurologic evaluation for common conditions such as insomnia, weight loss, ADHD, movement disorders, depression, bipolar disorder, among many other conditions. To fully address each client's unique healthcare needs, we also offer dietary counseling with the guidance of our licensed dietician and will partner with a local gym so that each client is fully engaged and proactive in their health and wellness program. Dr. Berberian and his staff offer house calls and weekend appointments to accommodate your lifestyle and schedule. We welcome the opportunity to meet with you to help you move to an improved state of health and wellness. North Jersey Health & Wellness: Where your mind is at the heart of the matter.
Know the Facts
At a Glance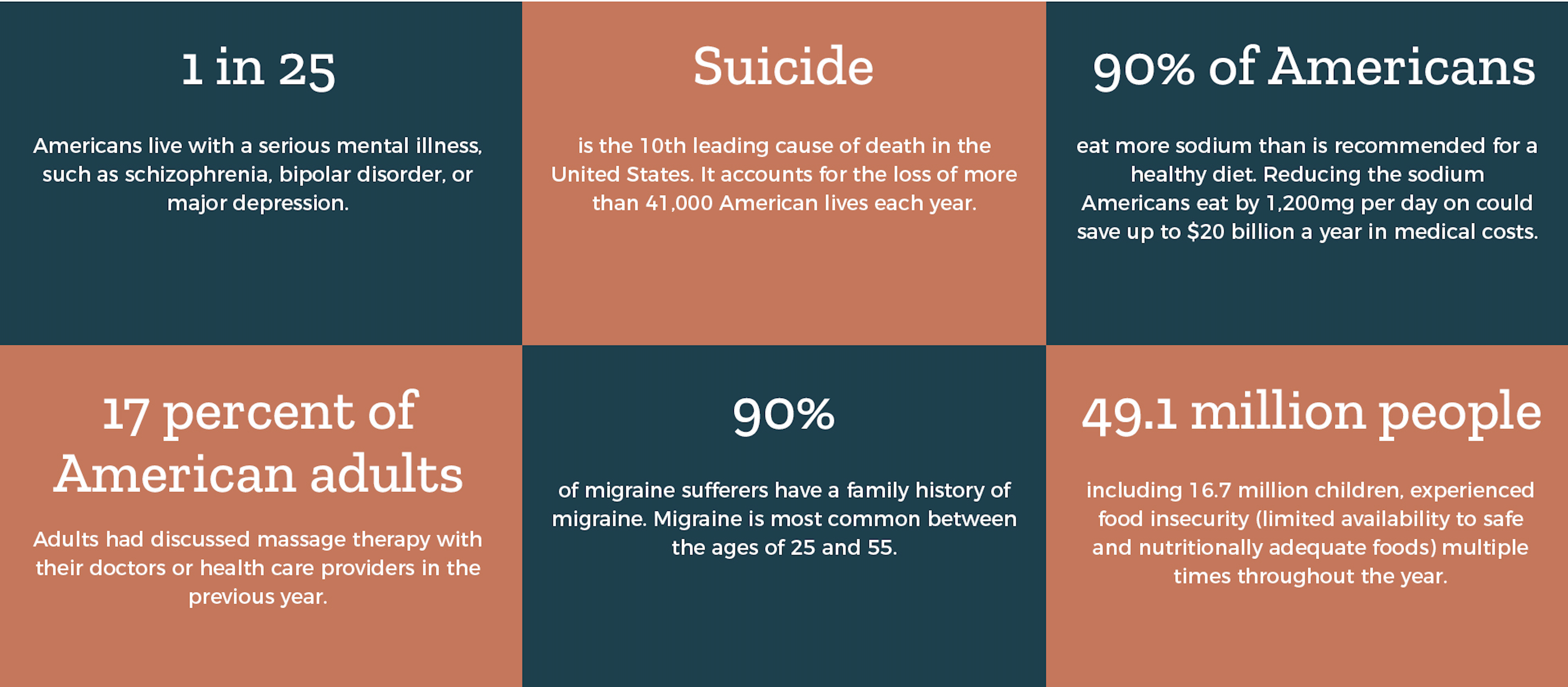 Testimonials
Every visit that I had was exceptional. I was excited to return each week and felt as if after every session, there was progress made. I felt comfortable and content with sharing my feelings on topics discussed. He was very professional and cared deeply in trying to help me feel better about everything going on. It was one of the best and one of the most rewarding feelings going through this process. - LM