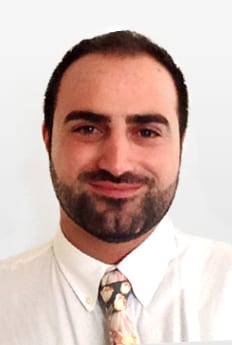 Ramzi Edmon Anz
MPAS, PA-C
Ramzi Edmon Anz, MPAS, PA-C Ramzi is an NCCPA board certified Physician Assistant licensed in New Jersey and New York. He received his dual Bachelors degree in Biology and Psychology from Rutgers University and New Jersey Institute of Technology (NJIT) and his Masters of Science degree in Physician Assistant Studies from the University of Medicine and Dentistry of New Jersey/Rutgers University. Ramzi also attended and completed medical school to further his education and chooses to practice in the capacity of a physician assistant. He set forth to utilize his assets in clinical knowledge and skills to flourish as a physician assistant in the field of psychiatry.
He is a seasoned health care provider and has utilized his versatile title to full capacity. Ramzi is experienced in weight loss and bariatric surgery. He spent years practicing in infectious disease and HIV treatment at University Hospital in Newark, New Jersey. In addition, he has formulated further experience in Internal Medicine at St Luke Mount Sinai.
Ramzi performs mental health evaluations, diagnoses and carries out patient treatment plans. His goal is to offer a holistic approach to mental health along with counseling, support and guidance for patients while implementing pharmacotherapy.
Ramzi sees patients ages 13 and above for treatment of various disorders including Major Depressive Disorder, Anxiety Disorders, Gender Dysphoria, Bipolar Disorder, ADHD and Substance Dependence.
Ramzi is bilingual and fluent in Arabic. He enjoys music, intercultural exchange and travel with his partner in his free time.