Chiropractic Care & Physical Therapy
The largest drug-free and non-invasive form of health care in the United States.
Dr. Michael R. Ingui, DC, MAS, FIANM (US) is a Chiropractic Physician and Board Certified Nueromusculokeletal Specialist his Masters of Applied Science from Johns Hopkins University.
Chiropractic Care & Physical Therapy
The largest drug-free and non-invasive form of health care in the United States.
Dr. Michael R. Ingui, DC, MAS, FIANM (US) is a Chiropractic Physician and Board Certified Neuromusculoskeletal Specialist, with his Masters of Applied Science from Johns Hopkins University.
About Chiropractic Care
Chiropractic care is the primary care profession for spinal health and overall well-being. Chiropractic medicine is a natural and evidence-based method of healthcare and it is the largest drug-free and non-invasive form of health care in the United States. Chiropractic physicians are trained to diagnose and treat many conditions such as low back pain, neck pain, headaches and musculoskeletal conditions. Chiropractors also have the authority to order and interpret blood and urine laboratory tests and radiographic studies such as XRay, CT, MRI.
The Statistics on Back Pain
• Americans spend at least $50 billion each year on back pain
• Low back pain is the single leading cause of disability worldwide, according to the Global Burden of Disease 2015
• Back pain is one of the most common reasons for missed worked. In fact, joint pain/osteoarthritis and back pain are the second and third most common reasons respectively for visits to the doctors' office.
• Most cases of back pain are not caused by serious conditions, such as inflammatory arthritis, infection, fracture, or cancer and well managed with chiropractic care.
• 31 million Americans experience low-back pain at any given time.
• 80% of the population will experience a back problem at some time in our lives.
Why See a Chiropractor?
Chiropractors who practice with an emphasis in orthopedics and pain management have specialized training in non-operative and non-pharmaceutical treatments for conditions such as low back pain, sciatica, headaches, and sports injuries. Our chiropractors have advanced knowledge of neuromusculoskeletal biomechanical issues and incorporate this into their diagnosis and management plans. Treatments often extend beyond the spinal column to include extremity care and treatment of muscles, ligaments, and tendons. Patients seeking chiropractic services receive a thorough evaluation of their presenting injury and/or condition. Our focused treatments paired with appropriately prescribed self-management techniques get patients better efficiently and help prevent re-injury. Above all, our chiropractors are passionate about their patients' health and want to do what they can so these patients can remain active in their lifestyle.
Common Conditions Treated by Chiropractic Physicians
Low Back Pain
Neck Pain
Headaches (Including Migraines)
Whiplash
Chronic Pain Syndrome
Sports Injuries
Sciatica
Spinal Disc Problems
Radiculopathy
Spondyloarthopathies
Spinal Stenosis
Joint Paint
Tennis and Golfers Elbow
Carpal Tunnel Syndrome
Extremity Pain and Conditions (Shoulder,
Elbow, Wrist/Hand, Hip, Knee, Ankle/Feet)
Arthritic Conditions
Vertigo
Postural Dysfunctions
Treatments We Offer
North Jersey Health & Wellness offers a wide array of chiropractic care and physical therapy services.
Chiropractic Manipulative Therapy
Commonly referred to as adjusting, chiropractic manipulative therapy involves placing gentle forces on specific joints of the body to create movement and restore normal the biomechanics. The evidence demonstrates that manipulation of the spine can help many patients with low back and neck pain.
Deep-tissue Laser Therapy
Light therapy has become increasingly popular for treating a variety of soft tissue conditions. Certain wavelengths of light cause cells to react which leads to increased circulation, decreased pain, and improved tissue healing. Patients may feel a warm soothing sensation during the treatment. These are considered "cold" lasers meaning that they do not burn through tissue.
Therapeutic Exercises
Certain rehabilitative exercise may are prescribed as part of a treatment plan to help support the joints and muscles. These exercises are crucial in optimizing tissue performance and reducing re-injury.
Flexion-Distraction
Utilizing a special table in which the rear portion is mobile and can be flexed and turned in a variety of positions allowing the clinician to gently mobilize the joints in the lower back.
Trigger Point Release
Trigger points are areas within muscle tissue that have increased neural input. This may cause referred pain to other parts of the body. Trigger point therapy involves applying pressure either by hands or a tool to help relax the area of increased neural input.
Myofascial Therapy
Sometimes referred to as muscle stripping, this technique is geared towards breaking up fibrotic adhesions within muscle and fascia.
Instrument Assisted Soft-Tissue Mobilization (IASTM)
This technique uses a specialized tool to help accelerate tissue healing by stimulating cells to produce healthy tissue restoration. This technique can also be used to decrease inflammation and reduce pain. We also employ a form of IASTM involving certain motions and exercises to help maximize soft-tissue healing.
Electrical Stimulation
E-Stim is performed by having electrodes applied to the surface of skin. A small current is then applied helping to sooth muscles that may be in spasm. This modality can also facilitate the release of enkephalins which are the body's natural pain relievers.
Neural Mobilization
Nerve tissue can sometimes be injured and the end result can lead to scar tissue formation and pain. This treatment is focused on helping restore the normal conduction of nervous tissue.
Kinesiology Taping
After a treatment, the use of kinesiology tape is to help support the muscles and fascia allowing the body to heal. Kinesiology tape can stay on for up to 5 days and is safe to have on while showering.
Meet the Chiropractor
Michael R. Ingui, DC, MAS, FIANM(us) Chiropractic Physician and Board Certified Neuromusculoskeletal Specialist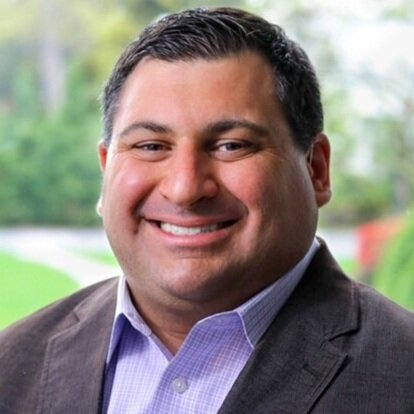 Dr. Ingui began his career in healthcare at 19 when he became an emergency medical technician in Bergen County, NJ and State College, PA. During his time as an EMT, he has learned and performed many life-saving interventions. He enjoys the opportunity to provide care to others in the community and continues to maintain his certification.
In 2007, he completed his undergraduate studies in kinesiology with a health/physical education teaching option at the Pennsylvania State University. After completing his degree, Michael began working as a national account consultant with Horizon BlueCross BlueShield helping larger companies reduce their healthcare expenditures and improve their benefit design. Wanting to further his education, and fulfilling a passion, Dr. Ingui decided to pursue a career in chiropractic medicine. He enrolled at the University of Bridgeport and graduated in 2014 Summa Cum Laude with his doctorate and was the class salutatorian. Shortly after graduation he began a career in private practice in Ramsey NJ and returned to the University of Bridgeport in 2015 as an adjunct professor. His practice group focuses on non-pharmacological and non-operative treatment of chronic pain and numerous neuromusculoskeletal conditions. In 2017 Dr. Ingui advanced his knowledge in the field and completed a 2 year post-doctoral program in chiropractic orthopedics and neuromusculoskeltal medicine earning his Diplomate and became Board Certified by the International Academy of Neuromusculoskeltal Medicine.
After completing his post-doctoral program, Dr. Ingui began full-time work with the University of Bridgeport as an Assistant Professor of Clinical Services. He was fortunate to work on a joint project between the University of Bridgeport and the New Jersey Pain Care Collaborative where he developed and implemented an on-site chiropractic program at two New Jersey community health centers (CHC's). The goal of the program was to help the clinics better care for patients with musculoskeletal pain without the need for medications and other costly referrals such as advanced imaging and other outside specialists. Dr. Ingui was appointed by the University to serve as the head chiropractic clinician and became the first chiropractor in New Jersey to be credentialed at a federal qualified health center (FQHC) and participate in CHC reimbursement programs. Dr. Ingui has always said how fortunate he is to have worked with many other providers and members of the healthcare team to deliver high value-based care to an underserved population.
Dr. Ingui continued to develop a passion for population health and helping to address social disparities within the healthcare system. He began a two year master's program in population health management at the world-renowned Johns Hopkins University Bloomberg School of Public Health and graduated with honors earning his Masters of Applied Science in May of 2019.